Been MIA for a while. Thought I'd check in. Had an old friend staying for a while. Took the DW Pointman and the Ruger Super Blackhawk out for a drive the other day. Other than that, had me hands full preparing the new building for the Husky rescue. Been under construction for a few weeks now as time allows. Making progress. Roof is on.

I ripped that busted door off the front and went to replace it the other day and realized I bought the wrong door, so will be doing that tomorrow.
Stalls are setup. I have 3 like this.

One is temporarily my tool crib

Isolation stall is done.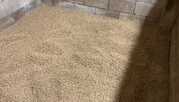 Got the isolation stall segregated so it opens directly into the quarantine pen. That's Red in the isolation/quarantine area.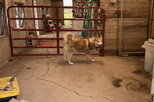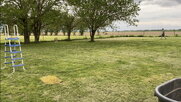 Started replacing some windows. Buying 1 at a time right now as I'm way over budget.

Needs pressure washed and a paint job still.

Continued below…
Last edited: